It is an exciting time to be thinking about becoming a counsellor, as there is a growing recognition and acknowledgement of the value of the work we do. However, as there are currently no recognised standards in training for counselling in the UK, it can feel a little confusing as you begin to research the different courses and training that are on offer – our team are always happy to talk you through this and to help you find the best training for you. Please take some time to browse through the pages of our site and find out some more about us and the training we provide. Once you have done this you may like to contact us and arrange to visit the college or have a chat over the phone.
Whatever your reasons for wanting to begin, or further your training in counselling, you will benefit from our small groups and the warm, humanistic support and challenge offered by all of our training team. All are practising counsellors and supervisors, each brings a wealth and diversity of counselling experience and training approaches. We recognise and celebrate this uniqueness in our team and this is very much reflected in our training methodologies for you. This has been confirmed by many past students and we recommend that you browse through the testimonials provided by a few of them; now qualified counsellors, who are dedicated to, and loving their counselling work.
As you make your decision about future training you can be confident that the courses we offer are delivered within the guidelines of the British Association for Counselling and Psychotherapy (BACP) Ethical Framework for the Counselling Professions and our Level 2 Award, Level 3 Certificate and Level 4 Diploma are awarded by ABC Awards – Skills & Education Group (SEG) one of the largest vocational awarding bodies in the UK.  Annual reviews since we began in 2006, have earned us top-grade reports and special recognition of our extraordinary ability to provide a caring and nurturing environment alongside efficient and effective attention to detail. Both of these aspects are important to us and, we believe, to you as you begin your counselling training.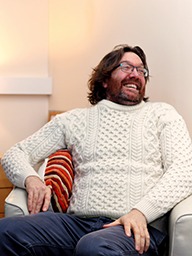 "If the only tool you have is a hammer, you tend to see every problem as a nail."
- Abraham Maslow